Happy Friday! Since it's still very early into 2022, I'm making plans of the books I'm going to read before the year is out. First up is something I started reading yesterday. Sanshirō by Natsume Sōseki. It's a shortish book, around 230 pages, so I'm hoping that will kick start me into 2022, as towards the end of last year I was barely reading anything that wasn't manga. I'm very intrigued by the small section that I've started so far.
Next is a book I started last year, but haven't finished. I'm about 10% through it and enjoying it so far, but just haven't had the time. That book is Are We Monsters by Rollin Miller. I'm not 100% sure what's going on in the story just yet, but I plan on reading more soon.
After that I'm going to read Gwendy's Magic Feather by Richard Chizmar. It's a sequel to a book that Chizmar wrote with Stephen King, and the final part of the trilogy is due out later this year, which again is co-written by King, so I need to catch up to read King's latest book.
Another book that I'm really looking forward to is The Kaiju Preservation Society by John Scalzi. Scalzi is quickly becoming one of my favourite writers, and if you combine that with Kaiju, then I'm there for it.
Finally, for at least the 5 I'm 100% going to read is The Lord of the Rings. This is something I've been meaning to read for a very long time. I've started it before and just never finished it. This time I'm going to read the whole thing. The Hobbit is one of my favourite books and I've read that at least 7 times. It's time I read the sequel in full.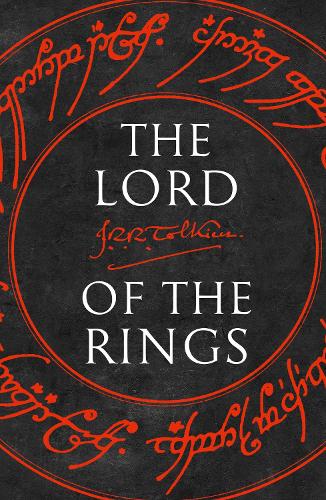 So those are the main five books that I'm aiming to read this year. What are you planning on reading? Let me know below.
Thanks for reading and until next time,
Ashley