Throughout the last year I watched 421 films according to my list on Letterboxd. I'm pretty bad at keeping on top of that, sometimes leaving it a week or more before filling in the gaps, so it may not be the actual number, still I watched a fair few films. Most of them were older films from before 2021, and a lot of them where things I'd never seen before. I just wanted to talk about a few that I'm really happy to have finally seen.
Me and Earl and the Dying Girl
A good friend of mine, Reece, gave me a list of films recommendations to watch, and while I haven't gotten through the entire list yet, there has been a couple of classics and instant favourites from those I have watched. Me and Earl and the Dying Girl is one of those films, it's smart, funny, sad and everything in between. It's quirky and strange with an almost Wes Anderson style to it. I thoroughly enjoyed it and I would recommend it to everyone.
Blow-Up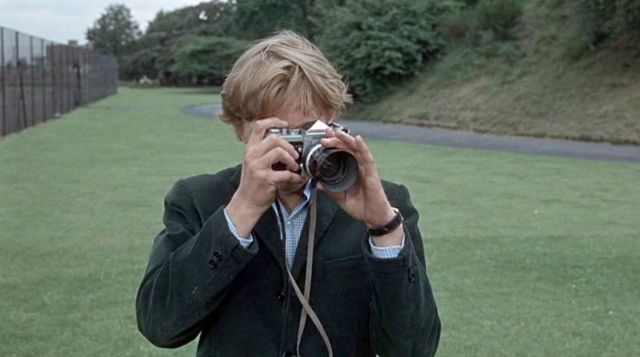 I watched this because Brian De Palma mentioned it in an interview about Blow Out. The premise is pretty similar, a photographer thinks he's got a photo showing a murder and starts to get paranoid that people are following him. When I first watched it, I enjoyed it, but it didn't click with me straight away, but just sitting there thinking about it afterwards I couldn't get it out of my mind. There were bits that didn't quite make sense, and it was mesmerising in its own way while it was on. Then I looked into it more and it's unfinished. There are scenes that were never shot, giving it an incomplete feel, but it doesn't need anything to be added. It's a fascinating film and something that I will go back to at some point to rewatch and try to uncover more.
Anna and the Apocalypse
It's a zombie, Christmas, horror musical. I didn't even know what this was when I started it. I honestly thought it was going to be a comedy horror then they started singing. I really loved this film, it's incredibly funny. It's something that I kicked myself for not watching a lot sooner. I also recommended it to my mother who also loved it.
Suspiria
My biggest discovery of the year was Dario Argento. I hadn't seen any of his films before 2021, even though I did want to. I found Suspiria on Amazon Prime and decided to give it a go and absolutely loved it. It's such a brilliant horror film with one hell of a score from Goblin. It's set of an obsession with Italian horror and Argento's films and I'm planning on watching a lot more in the near future.
Those are my favourite discoveries of the last 12 months. Thanks for reading, and until next time,
Ashley