When I was younger, my mum gave me The Royal Tenenbaums to watch. I really enjoyed it, but it took a long time to get around to watching the rest of Wes Anderson's filmography. For some reason Fantastic Mr. Fox was the missing piece for a long time, until this week's Criterion Collection release. I've now seen all ten of his films and thought it was a good time to go through my ranking of one of my favourite director's films.
10 – The Dajeeling Limited – ★★½ 
There has to be a weakest link to every person's body of work, and I think this is Anderson's. It just didn't click with me in the same way that his other films have. I found the story quite cold. There are still the usual flourishes of his work, the huge cast of characters and some funny moments. I just found it slightly hollow when I finished it.
9 – The French Dispatch – ★★★
I feel like The French Dispatch is too much Anderson. It's an overload of strange and weird. There are some great moments, but I think it went on way too long and I struggled with it. I feel it would be better on a second viewing but haven't had the chance just yet. This is the most disappointed I've been in a film for a long time.
8 – Bottle Rocket – ★★★½
While it's his first film, you can still see how great his work would become. His style is rough around the edges here, but the trademarks as still there. The music is excellent. It's Owen and Luke Wilson's first film as well, and Owen Wilson co-wrote the script. It doesn't have the same warm feeling that his later films would have, but it's still a great film.
7 – Rushmore – ★★★½
Anderson's second film is where he really defined his style. Jason Schwartzman is absolutely great in this one, as is Bill Murray. It's a strange film about a student in love with his teacher, and the student is a genius. It's a great film and again one great soundtrack. This is the first Bill Murray appearance in Wes Anderson's filmography and he would go on to appear in every film since. There are some great funny moments in this one. The plays that Max writes are excellent.
6 – The Life Aquatic with Steve Zissou – ★★★½
I feel like this is on the verge of being a perfect film. There's just something off with it. This is co-written with Noah Baumbach, and you can feel it. There's Anderson's style and dark themes mixed with comedy and the underlying melancholic feel of Baumbach's work. They work really well together. Bill Murray is excellent, a strange soundtrack featuring almost exclusively Bowie covers, one hell of a strange story. It's an experience watching it.
5 – Isle of Dogs – ★★★★
This was the first Anderson film I saw in the cinema. I really like the animation, there's a dark quality to it and a rawness. Like his other films, there's a killer cast. I know there has been some criticism of cultural appropriation, but I feel it's more in honouring Japan. Maybe I'm just not educated enough on the subject, but for me the animation and bleak visual style is just gorgeous. I just found out it's on Disney Plus, like most of Anderson's films, so I'll be watching it again soon.
4 – The Royal Tenenbaums ★★★★½
So this is where it started for me. Ben Stiller is great in it, as is everyone else. The story is a little strange and the whole thing is completely original. There's a dark theme of family and isolation hidden underneath a wacky comedy. It's very funny and moving in places. It's full Anderson with the storybook style storytelling, camera movements and oddball characters.
3 – Fantastic Mr. Fox – ★★★★★
I can't believe it took me so long to get around to see this one. It's just brilliant from start to finish. So many laugh out loud moments. It's a children's film but has Anderson's trademark style. The cast are all great, the animation is awe inspiring. I loved it.
2 – Moonrise Kingdom – ★★★★★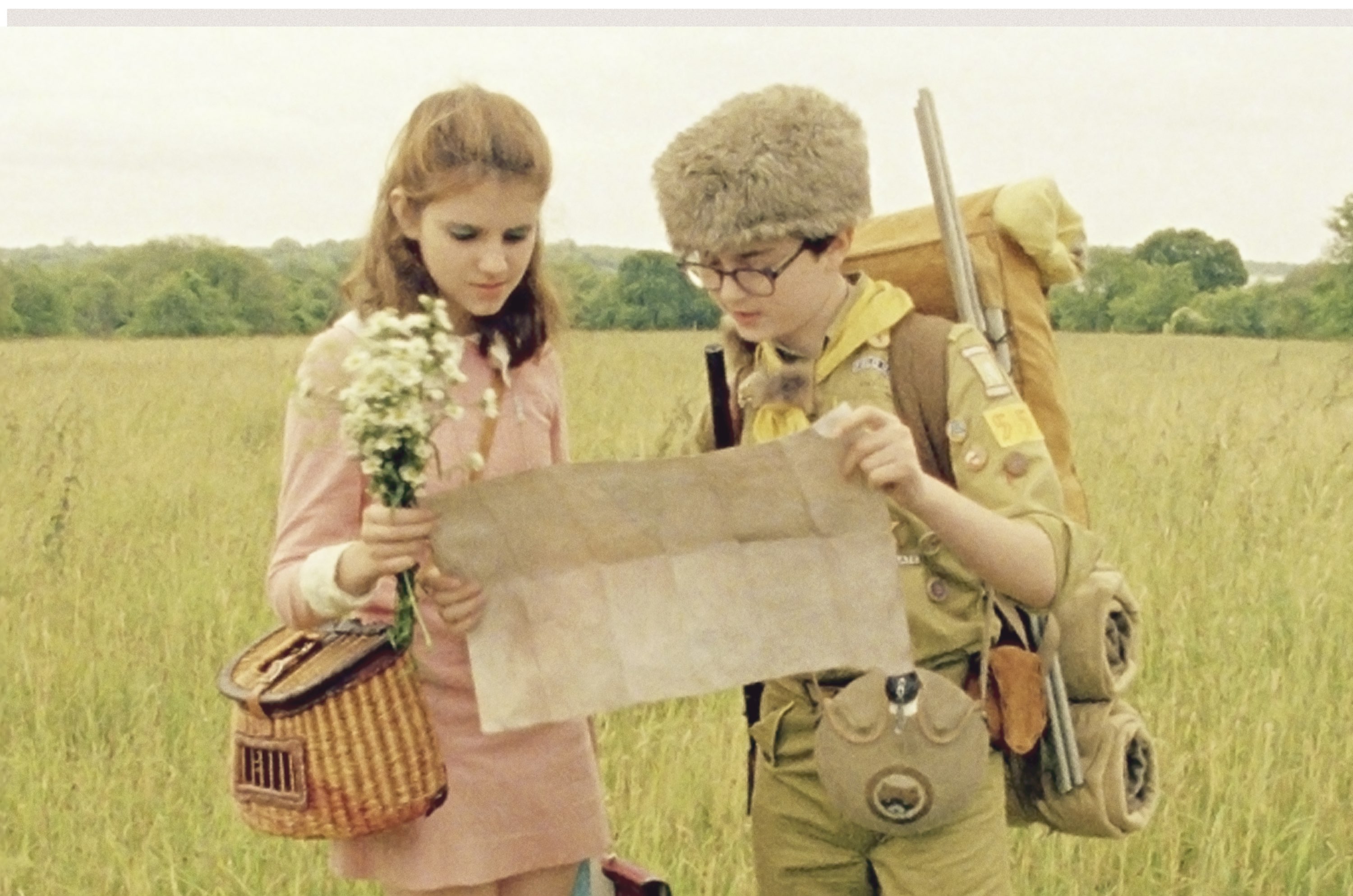 This reminds me of Badlands with children at the centre. It feels like a stage play at points. Wes Anderson's flourishes are in full force here. It's charming, funny, moving and bizarre all at the same time. There are so many people in this film and they are all fantastic.
1 – The Grand Budapest Hotel – ★★★★★
The quintessential Wes Anderson film. The miniatures, the cast, the set design, it's all charming and perfect. The story is a story within a story, within a story. It's clever and has a lot of heart. It feels like everything he had made up to this point was all in preparation for this film. It's just perfection, if you haven't already, see it now.
So that's my ranking for Wes Anderson's films. There wasn't much deliberation about the ordering, it just felt natural. Let me know which one is your favourite.
Thanks for reading and until next time,
Ashley