Another idea from my good friend Reece, who also suggested the Films to TV post recently, was to write about my favourite TV shows that were adapted from books. Reece's favourite adaptation is Looking for Alaska, which to be honest I haven't read or seen, but I have heard very good things about it and I trust Reece's opinion so I'll have to check it out soon.
This is another idea that got me thinking, I love reading and I love films/TV. I'm going to split this into two sections, ones that I've read the book & seen the show and the other being shows that I've seen, haven't read the books but would like to.
First up, the shows I've seen, where I have also read the books:
1 – A Series of Unfortunate Events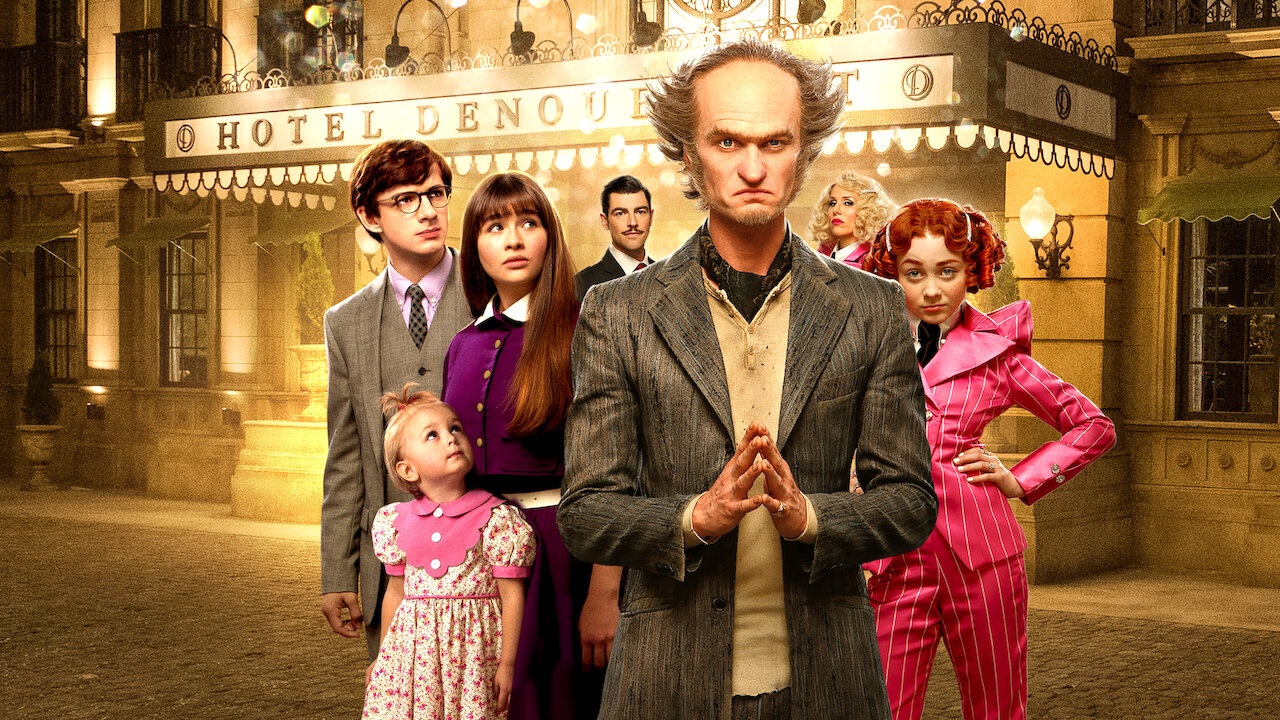 This one was the first one that came straight to my mind. I loved this show so much. A series of Unfortunate Events is something I read religiously as a teenager. I devoured every book and absolutely loved it. I also liked the Jim Carrey film and would have liked those to continue. The Netflix show with Neil Patrick Harris as Count Olaf is fantastic. It adapts the 13 books over 3 seasons perfectly and every episode was a delight. This is one of my favourite shows of recent years and they absolutely nailed it.
2 – Watchmen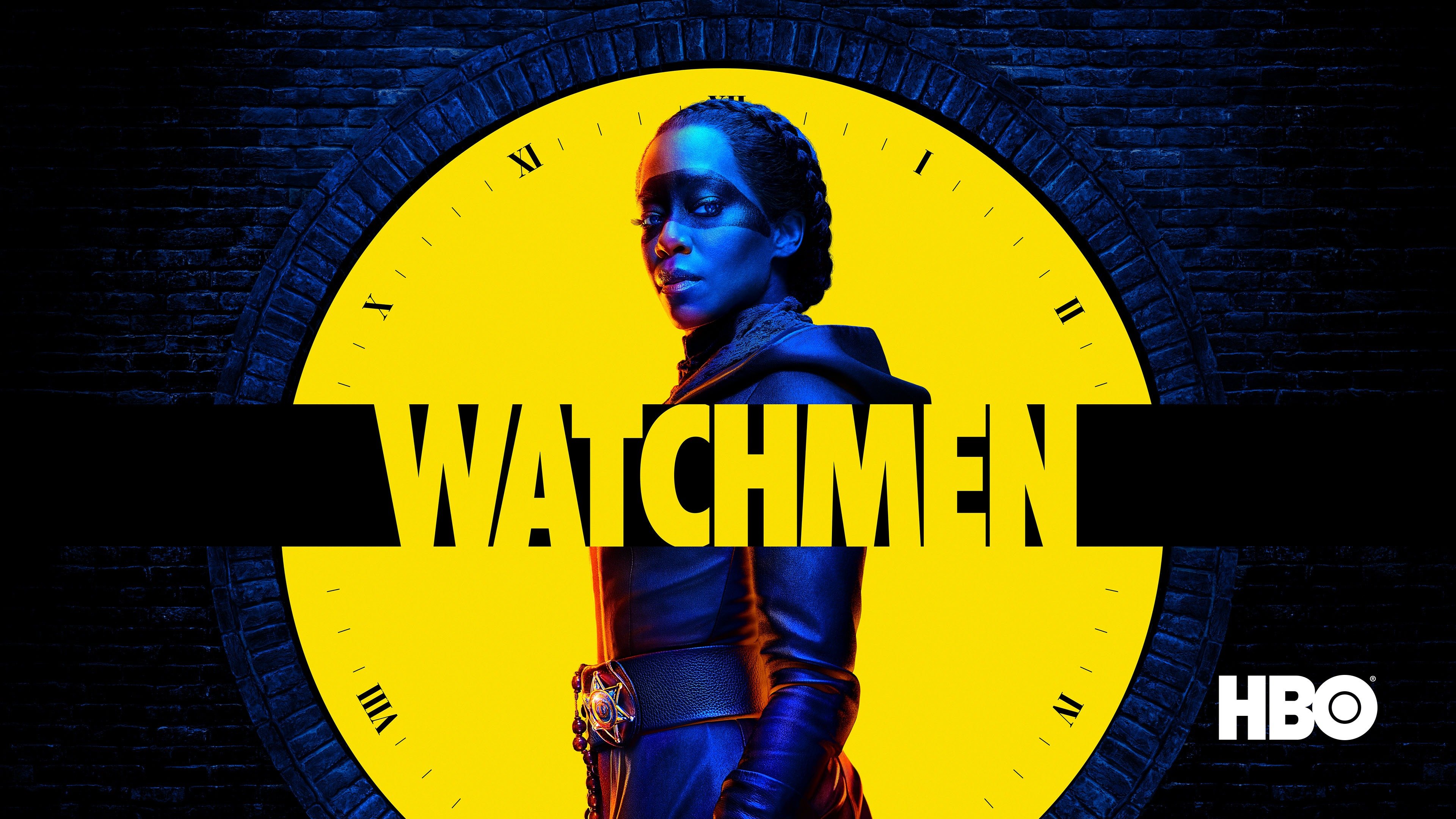 So the Watchmen show doesn't adapt the original comic, instead it acts as a sequel set thirty years after the events of the comic. It takes Alan Moore's original ideas, expands on them and contextualises them for a modern audience. This is one of the most stylish and gripping shows of all time. When it first aired, I said it was my favourite TV show ever, which apart from Twin Peaks, I would stand by. I struggle with a lot of modern TV, I can't find time for hour long episodes that feel padded out pointlessly and may end up being cancelled before finishing. Watchmen was such a brief of fresh air with every episode being somehow better than the week before. The writing on this show is perfection and episode 6 is a contender for the best episode of TV ever made. The whole show is pure genius and the fact that it ends after 1 season without a terrible season 2 that isn't needed, is just the cherry on top of the cake. After watching this I had very little patience for shows that weren't as good. I've only seen it once, but I'm going to rewatch is very soon now that I've written this.
3 – Lovecraft Country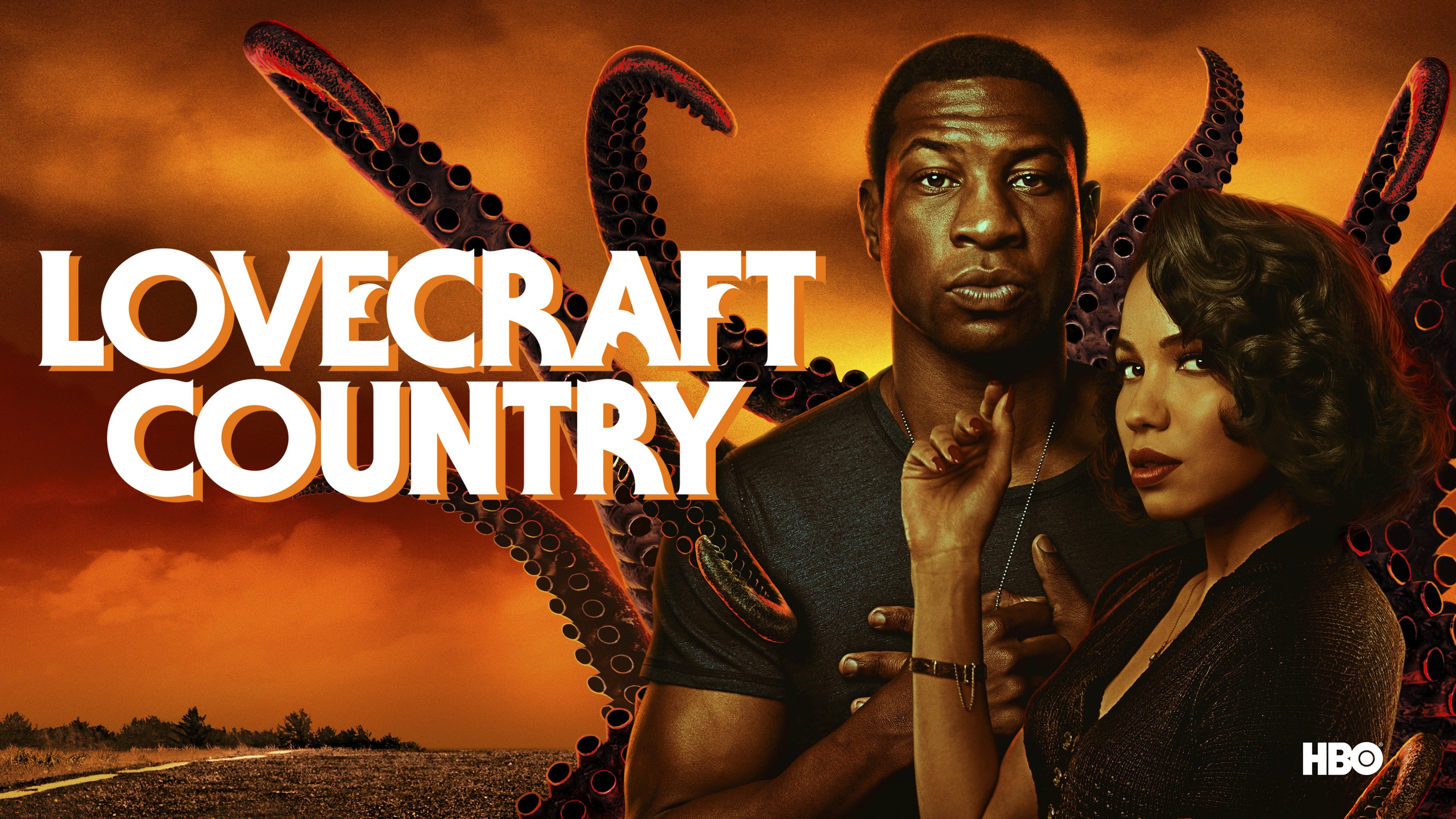 I loved the book and read it in a couple of days. The TV series was everything I hoped it would be and more, in some was surpassing the book. It's full of imagination and realism and was gripping from start to finish. It was a shame that it got cancelled because it felt like the show still had a lot of life left in it, but at the same time it works as a stand alone show. It's definitely worth watching and reading if you haven't.
Honourable Mention – Game of Thrones
I have mixed feelings about Game of Thrones. I think it took the whole of season 1 to get going and once it did, the show was on fire for six seasons straight without missing a beat. Then the final season happened. I have no issue with the plot points, it was just needlessly rushed which is such a shame because it ruined everything that came before it. I hope George R.R. Martin finishes the books soon and gives the ending the pacing it deserves so it works.
Now onto TV shows that I love based on books that I haven't read
1 – Big Little Lies
I absolutely loved both seasons of this show. The cast is beyond fantastic, and the plot is gripping. I watched it all as quickly as possible and it's one of my favourite shows from the last few years. The writing, the dialogue and the acting is all fantastic. I don't have enough good things to say about this series, and yet I haven't read the book yet. I want to and one day I will, I have it on my kindle it's just finding time for it. If you haven't seen this show, make time for it. If you've read the book, let me know if it's as good or better than the show.
2 – You
I feel like everyone with a Netflix account watched this when it aired. Everyone at work did and it was something we all spoke about while making our way through it. It's an excellent thriller and I'm sure the book will be even more twisted. Again, this is something I own, it's sitting on my to-read shelf upstairs and one day I will read it. Season 3 is right around the corner and I will be watching that as soon as possible.
3 – The Queen's Gambit
Another book that I own but haven't gotten around to reading it. I loved the series so much. Anya Taylor-Joy is stunning in it and it's more entertaining and gripping than a show about chess has any right to be. I didn't even realise it was based on a book until I saw it in a shop and bought it straight away. It's written by Walter Tevis who wrote The Man Who Fell to Earth, one of my favourite sci-fi books, so I'm sure it's going to be a great read when I get round to it.
I also want to mention The Handmaid's Tale, which I've read but not seen. I absolutely love this book. It's in my top 10 favourite books of all time and I've read it quite a few times. Margaret Atwood has a way with writing that is just captivating. I also feel like I get something different from the book every time I've read it. I pre-ordered The Testaments as soon as I could and read it pretty much in one day. It is a worthy sequel and I loved it almost as much as The Handmaid's Tale. I've never seen the show. It took a while to make its way over to the UK and when it did, I missed it airing. I don't watch things on dodgy streaming sites or pirate anything, so I waited for another opportunity to watch it and I've just never gotten around to it. As it's gone on so long, I don't really know how close to the book it is. I will one day get around to watching it, but I can't see that happening anytime soon.
Another book I love, but haven't seen the series, is The Man in the High Castle. Another book I've read a few times and think the world of. The series just didn't interest me. I've heard it's nothing like the book and someone who's opinion I trust said the book isn't worth reading because the show is so great, so I get the feeling it's very different. I don't think I will ever watch it, but I do love the book and will probably make time to read that again at some point soon.
So those are my choices for top adaptations and Reece's was Looking For Alaska which I will read and watch soon. Let me know what you think the best TV adaptations of books are, I'll be interested to find out. I may also write another post for books turned into films, so I'll look forward to reading your comments on that one as well.