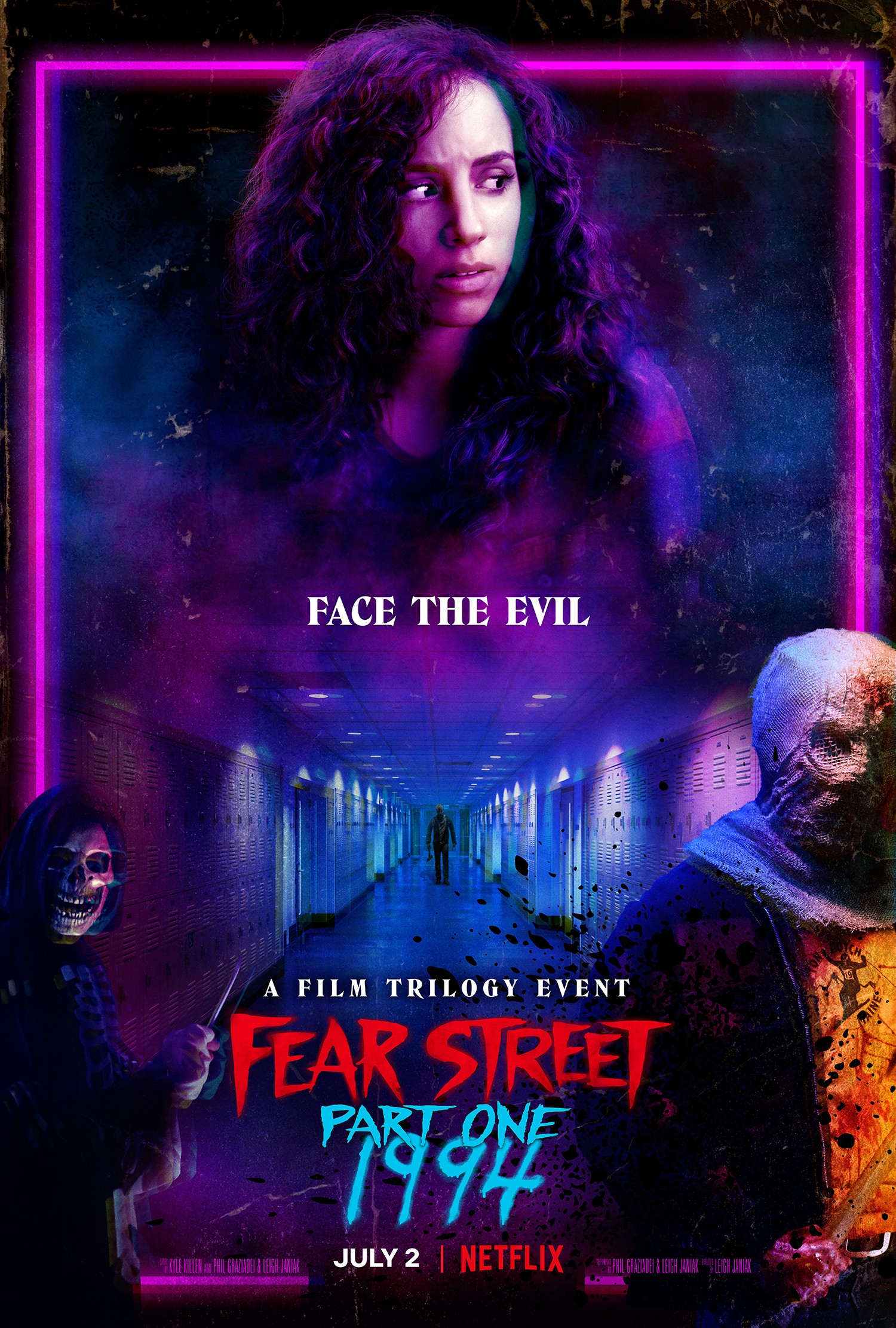 Director: Leigh Janiak
Starring: Kiana Madeira, Olivia Scott Welch, Benjamin Flores Jr. Julia Rehwald and Fred Hechinger
Rating: ★★★
We are currently living in a world of nostalgia, from reboots/remakes/sequels of old classics to new pop-cultured filled originals like Stranger Things. Fear Street is the latest in this style, taking the tropes, set ups, character types from old horror films and updating them for a modern audience, while also setting the story in the past to allow for some older references.
Fear Street is adapted from a teen horror series of books by R. L. Stine and the people who grew up with Stine's books, will be right at home in this tale of teenagers, a curse that dates back centuries and death.
After a very good tense and chilling opening scene, that harkens back to Scream, the story centres around a group of teenagers as they uncover the mystery of the Shadyside witch. Tonally this film feels like a teen-horror and that's the source material shining through. It's like Speilberg tried to create a slasher film. It's not particularly scary, but the characters are likable and interesting enough that you are compelled by their story and wish them to survive. That being said, there is a lot of gore in the film throughout, with one particular death towards the end that can contend with any classic slasher film death.
The production values are great, with big sets, great effects, and an overall very polished presentation. The use of neon colours really works and makes the whole thing pop on the screen, especially in the opening scene. Originally this was going to get a cinema release, before being moved to Netflix, and it would have been a great night out to see this. I think it has found its home on streaming though, as it will be followed very soon by parts 2 and 3 in binge worthy style.
Fear Street is laid out with references, from visual queues to The Shining and Nightmare on Elm Street, to the most early-90s teen soundtrack possible. Nine Inch Nails, Iron Maiden, Cypress Hill and The Prodigy. At first this can be a little distracting, but as the film moves on it weaves the soundtrack into the classic feeling horror score, combining to create one of the highlights of the movie. It looks like this isn't going to let up with part 2 either, with Alice Cooper playing over a very Friday the 13th feeling story in the teaser at the end of part 1.
For the most part Fear Street is a retelling of many classic slasher and horror elements. It's all been done before, repeatedly. It's part Scream, part Prom Night, part Halloween. In no way is Fear Street trying to re-invent the genre. It owes everything to what came before, and unlike Scream it's not trying to subvert or deconstruct the slasher genre's legacy. It follows the basic plot points and does it well. I do wish it were shorter. A 90-minute run time would make this a lot more exciting, as it does start to drag at a few points. Overall, it was good, and I'm looking forward to watching part 2 next Friday.